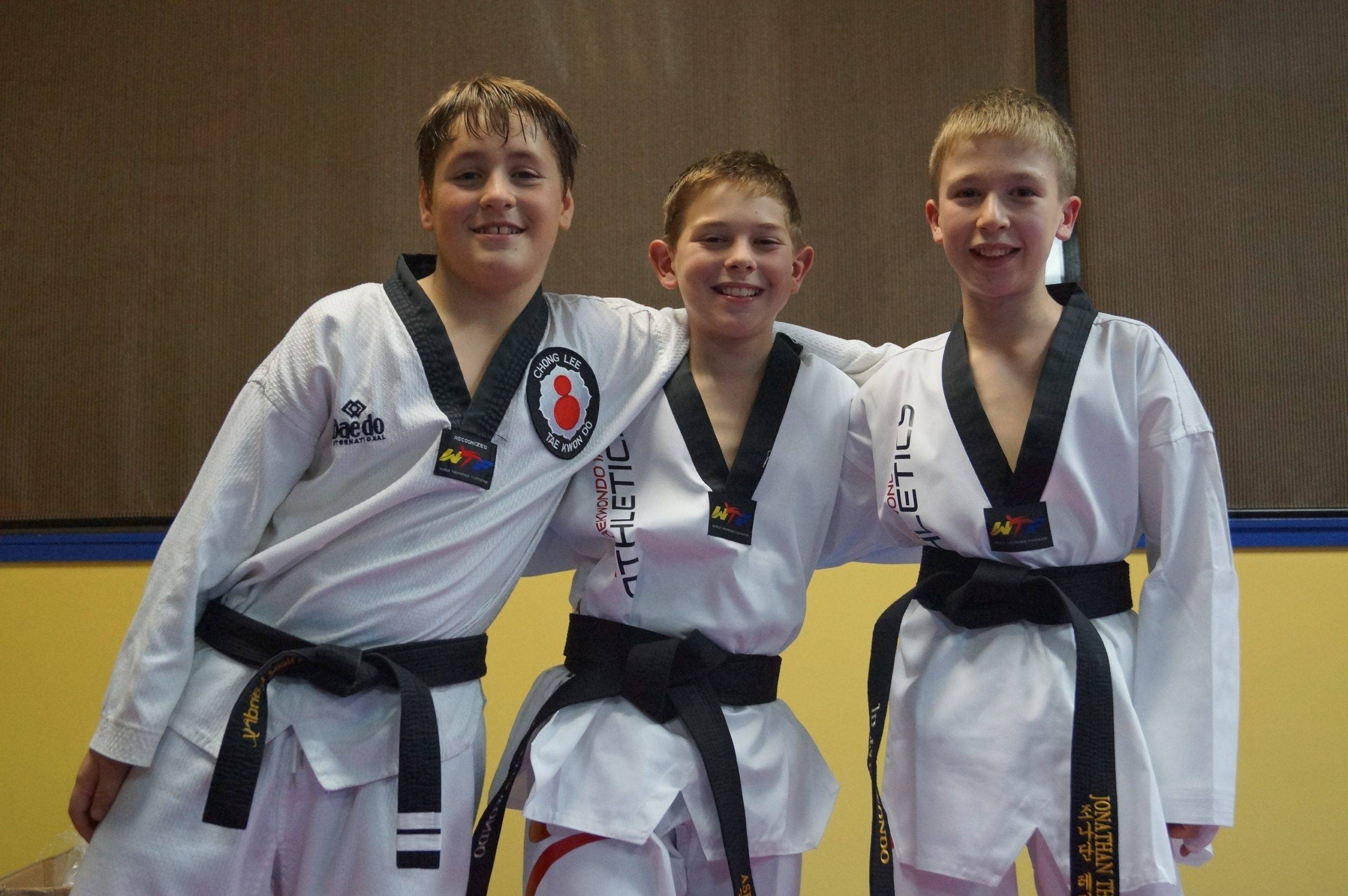 Children are picked up in JD Taekwondo vehicles after school, and are then brought back to our facility.
We DO NOT provide SNACKS. Parents are advised to pack additional snacks and or beverages in the morning while preparing their lunch for school.
JD Taekwondo is an individual sport that allows younger students to focus on themselves. As each skill set is learned, goals are reached and displayed for all to see (yellow, green belt etc…). This gives them pride in their own knowledge and abilities as they are judged and graded against only themselves, which builds self esteem. Each child is provided with a clear explanation of what to focus on for further achievement. These instructions are reinforced with each class giving a solid foundation for building confidence in their ability to learn. Structured games and playtime also play strong roles in our program making it fun for all!
Monday to Thursday
Children will engage in an hour long Taekwondo class!
Friday
Fun Days for all!
Hours
JD TKD's After School Program is open from 11:00 AM to 5:30 PM Monday through Friday. (7:30-5:30 on school closures).
Late Pick-Up
Children who are not picked up by 5:30 PM will be charged $6.00 for every 15 minutes late for the after school program and $10.00 for every 15 minutes for the summer program. Late charges will be due by the next monthly payment. If for some reason you will be delayed please call us. I understand that emergencies arise; however please keep in mind that our employee's must also be paid for extra time.
Release of Children
If anyone other than the parents of the child is asked to pick-up the child then we must have this prior authorization in writing.  Children will only be released to those persons whose names are listed on the child profile form.  Photo identification will be required for pick-up of children.
Attendance
Newly implemented government regulations require us to record your child(ren)'s arrival and departure times and record reasons for being absent. Please notify us by 10:00 am with the reason your child(ren) will be absent.